"When you choose to join Keller Williams, you join forces with the most dynamic real estate company in the world."
Austin, Texas-based Keller Williams, the world's largest real estate franchise by agent count, has more than 975 offices and 186,000 associates. The franchise is also No. 1 in units and sales volume in the United States.
In 2015, Keller Williams began its evolution into a technology company, now building the real estate platform that agents' buyers and sellers prefer. Since 1983, the company has cultivated an agent-centric, technology-driven and education-based culture that rewards agents as stakeholders.
More so than ever before, real estate professionals are turning to Keller Williams Realty for the education, coaching, technology, culture and wealth building opportunities that are redefining their potential and powering their careers toward new heights
Keller Williams Realty changed the real estate industry forever when it introduced its Interdependent, Agent-Centric business model.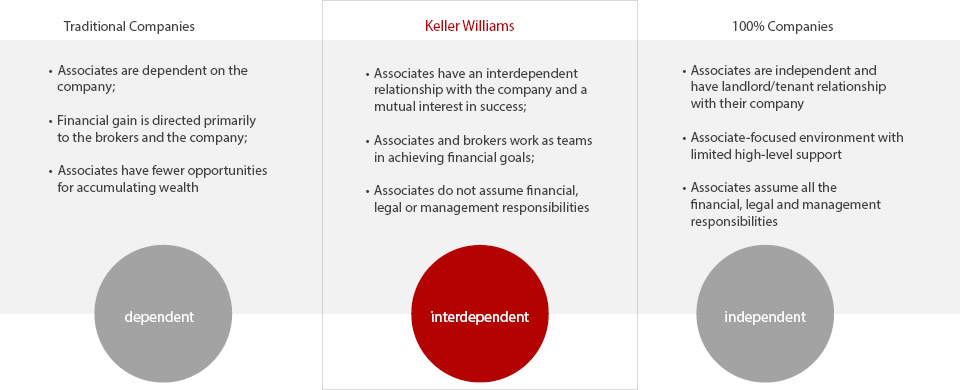 Request information about franchise ownership opportunities in Maryland and DC!

Careers Worth Having, Businesses Worth Owning and Lives Worth Living, Experiences Worth Giving, and Legacies Worth Leaving

The rewarding career you're looking for is at Keller Williams.
We can't wait to meet you.

Contact us today to learn more about our current opportunities: rom@kwmdc.com